Celebrating two decades of success, Cincy Blues Fest continues to draw fans and families to Cincinnati's riverfront for music, food, fun, and the best names in the blues.
Friday – Gates open at 5:00 pm
Saturday – Gates open at 4:30 pm
Food available for purchase
Beer/Wine   $6
Premium Wine/Spirits $10
Pop/Water  $2
Fest Shirts $30
Admission:
VIP Seating* Pre-Sale Tickets on line:
Friday: $75
Saturday: $75
Two-Day passes: $135
*includes Fest Shirt – seating is festival style i.e. first come first served at the front of the Budweiser Main Stage.  use our chair or bring you own.
Pre Sale Tickets available on line starting February 13, 2017
– Advance tickets are available up to 5:00 AM on Friday August 11, 2017
Friday $20
Saturday $20
– 2-day passes will be sold for  $35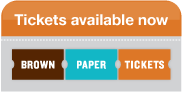 General Admission Day Of Show Tickets:
Friday:  $25.00
Saturday: $25.00
Two-Day passes:  $45
– Children 13-18 are only $5 each day, and children 12 and under are FREE (with parent/guardian).
– Cincy Blues Society members:  get drink tickets and discount on Cincy Blues Merchandize
They must show a CURRENT membership card

(Same discount available to members of other blues societies with their current card.)
Please remember, no coolers, bikes, pets, or umbrellas are allowed in Sawyer Point.
— Click here for a printable schedule/map. —
About Cincy Blues Society
Cincy Blues Society is a member-supported, 501(c)3 not-for-profit organization whose purpose is to promote and advance the culture and tradition of Blues music as an original American art form.  Cincy Blues Society has been in existence since 1990, and strives to fulfill its mission by encouraging and facilitating both performance and educational events and projects.
About the Blues in the Schools Program
The Cincy Blues Society created a "Blues in the Schools" (BITS) program soon after the Society was founded in 1990, as keeping the blues alive for another generation is an integral part of the group's mission.  The BITS educational program has two areas of focus: presentations by professional musicians and performances by young people who are learning to play the blues.  The program brings accomplished area blues musicians into local schools to educate students about the history and significance of the blues, and keeps another generation listening to, learning about, and performing this uniquely American music.
More info is available at the Cincy Blues Society website.